Getting there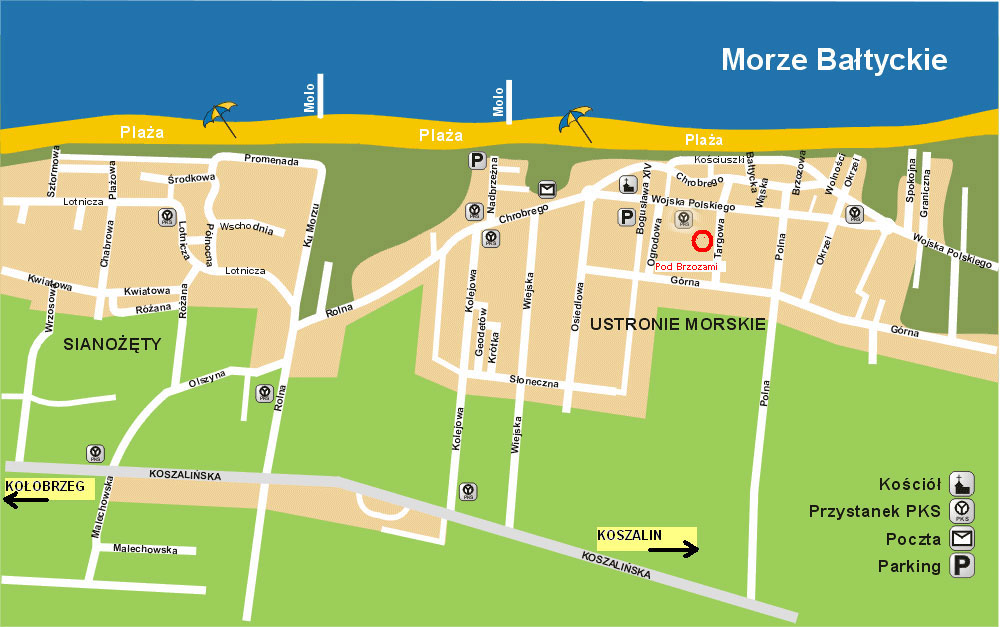 How to get to the "Pod Brzozami" campsite.
Ustronie Morskie is situated between Kolobrzeg and Koszalin, therefore in order to get here by care, you should just head towards Koszalin if you are driving from the South (road no. 11), road no. 6 from the West, and E28 from the East.
If you are travelling by train, the most comfortable way is to head towards Kolobrzeg. From the Kolobrzeg bus station, there are buses heading for Ustronie Morskie from platforms 5 and 7. The trip takes 20-25 minutes. The ultimate stop is 150 metres from our site. For guests using the satellite navigation, the easiest way is to enter the address of Targowa 2A.
It is also possible to reach Ustronie Morskie directly, by train. Unfortunately, however, it is 3 kilometres away from our campsite. There is no public means of transport on this route either. Maby people travelling with light luggage decide to take this path anyway, appreciating the landscape values of it.