Offer
Campsite Offer
Our offer of the "Pod Brzozami" Campsite and the guest house in Ustronie Morskie includes the following ways of spending your free time:


>>> a campsite spot, which does not require a reservation or an advance payment, just come and you will be served. We provide modern, all-year, heated lavatories with showers and toilets, as well as kitchens, laundrettes, sinks, fridges, dishes, beach equipment etc.
>>> Although the campsite spots for caravans and campers do not require a reservation or advance payment, we advise you to either call us or write to use a few days before your planned arrival to make sure we have the necessary room for you. During the off-season, we will definitely have room for you. Our campsite operates all year round. We are equipped with spaces prepared for the normal functioning of caravans and campers (water and chemical utilisation facilities provided).
>>> campsite boxes, which require a reservation as well as an advance payment. Since 2012, we offer boxes for caravans and campers separated from the rest of the site by trees. All of the seven boxes occupy the area of 80 sq. (11,5 by 7 metres). They are hardwired to a water supply (fast-connector tap), sewage, electricity, TV (about 20 digital quality channels), Internet (wired an wireless). It is especially worth considering the offer at the peak season, since after the reservation the box is guaranteed.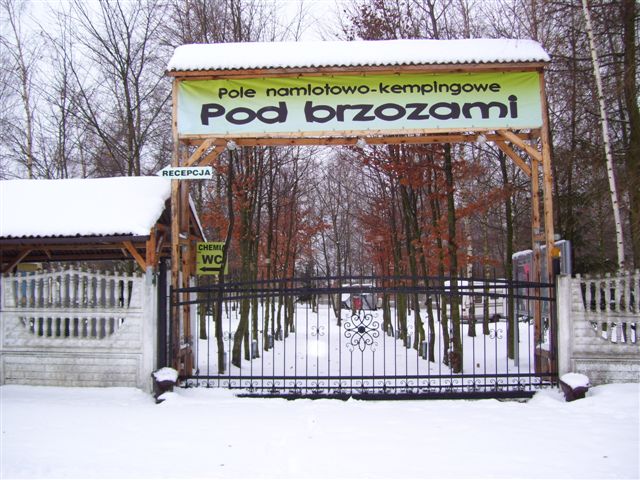 >>> we also have the facility to maintain the caravans in winter, if you decide not to travel with it across Poland thus increasing the travel costs, we strongly recommend the facility of leaving the caravan with us over winter. The costs of such a service are really low (see Price list), and we also guarantee the safety of your caravan. It is thus provided by a fenced, lighted and secured area as well as a constant presence of the campsite owner and its staff members. We are also proud to mention that over the 10 years of running our campsite, no caravan or camper left with use has suffered any damage whatsoever!
>>> Rooms with bathrooms require reservations and advance payments. In 2011 we have opened our guests house with rooms equipped with separate bathrooms, fridges, TV, wireless Internet, beach equipment, basic dishes and a kettle. Every room has one marked parking space assigned to it – this is, of course, free of charge. For those who are interested we refer you to a separate website dedicated to the guest house: www.pensjonaci.pl
>>> parking spaces for outside customers are dealt with "on the go", all you need to do is head to the reception area and fill out appropriate forms.


>>> the lease of your own, reinforced allotment in the Grajkowo Dutch House Settlement, we have opened a new facility in 2013, where you can rent an allotment for the period of 10 years and arrange it as you please. Details of this offer can be found at www.grajkowo.eu
Click here to see the Price list. If you have any questions or doubts, feel free to contact us in one of the ways provided.