The guest house
The guest house in Ustronie Morskie
The detailed offer of the "Pod Brzozami" guest house can be found at www.pensjonaci.pl
By means of completing the offer of our campsite, in 2011 we have included the all-year guest house in our offer for our guests. In managing the guest house, we employ the same philosophy we follow during the development of the "Pod Brzozami" campsite – high quality at a low price! The rooms in our guest house are well equipped and its renting is inexpensive. Price list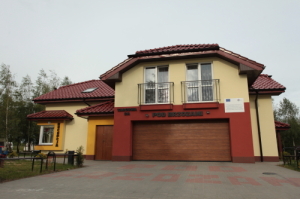 We offer a double, 3-person and 4-person rooms. Every room has its own bathroom, a TV set, a fridge, basic cutlery and crockery, beach equipment, towels and bedsheets.
The guest house offer is directed at people that appreciate the high standard than the one at the campsite, above all for families with children, since it is for those guests that we prepared the entire infrastructure (playgrounds, pitches, pictionary boards, table football table etc.), which results from a safe and family-oriented character of our site.
Unlike the campsite, the "Pod Brzozami" guest house offers an all-year accessability, that is why we recommend it to both the lovers of holiday relaxation, sunbathing and drinking a cold beer at the sandy beaches of the Baltic Sea, and the more romantic ones enjoying the walks along the frozen sand dunes.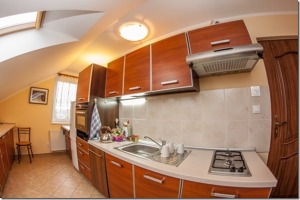 We strongly invite you to familiarise yourself with the details of the offer at www.pensjonaci.pl